Lettings
January 28, 2019
Are You An Accidental Landlord? We Can Help
It is fair to say that many people view being a landlord as a great occupation and a way to generate income. Given the high levels of demand for rental property in the United Kingdom, it is easy to see why investors and landlords are confident that there is always going to be tenants looking for rental property.
However, not everyone who rents property does so because they have a plan or because they felt it would be a brilliant way to generate income. Many people who are currently landlords have stumbled into the role due to circumstances. These people are "accidental landlords" and some of the reasons why people become accidental landlords include:
A change in personal circumstances meaning they now live elsewhere but can't sell their home, so decide to let it out to generate income
A person has inherited a home from a family member or a loved one and while they don't intend to live in the home now, they decide that renting is a better option than selling
The homeowner has attempted to sell their home but has not been able to do so and decides to let their home to generate income and wait until the market is more receptive to their property
These are some of the most common reasons why people become accidental landlords, but there is no shortage of reasons why people find themselves in this position. If you are currently an accidental landlord and you need help, Hansons Estates is here to ensure you receive the guidance you need.
Being a landlord can be a time-consuming role
Many new landlords are unaware of the amount of work or even the amount of administrative and legal responsibilities that a landlord has. It is difficult for people who aren't landlords or who don't stay in touch with the regulations to comprehend the work that is associated with the role.
Worryingly, if you don't comply with the regulations associated with being a landlord, you may face a fine and you could even lose your right to act as a landlord. Therefore, it is vital that you are aware of the current regulations and that you and your home comply with these regulations. This is an area where we are happy to help and whether you require guidance or a comprehensive property management service, we are in a position where we can provide you with the support you require.
We are here to help accidental landlords in Ilford
Some quick tips and issues that accidental landlords should be aware of include:
Any income you receive as rent is taxable and should be declared

Carrying out an inventory check at the start of the tenancy is a smart idea and can minimise disagreements later

When a landlord takes a deposit from a tenant, this deposit should be placed into an approved deposit scheme

Your existing home insurance is unlikely to be suitable now that you are a landlord. Enquire about obtaining landlord insurance for your property and advise your tenant to obtain home insurance

Your current mortgage, if applicable, may not be applicable if you plan on renting out your home so contact your mortgage provider to ensure that you are covered to let your home
We know that being a landlord is a difficult role, and this is even more true for accidental landlords. If you are an accidental landlord in Ilford and you need guidance or support, contact Hansons Estates and we will be more than happy to help.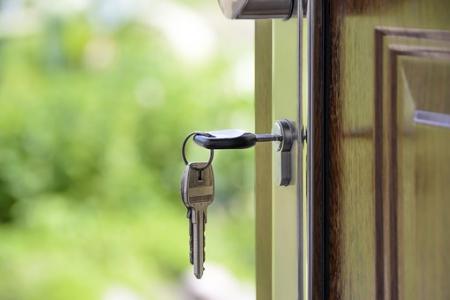 Tenant Fees Ban Is Coming – Landlords Get Ready
Are You An Accidental Landlord? We Can Help
Landlords: Care For Your Rental Home In Winter
How To Find The Right Agent To Sell Your Home?